Why is it so difficult to pick great startups out of the crowd?
The truth is that picking the startups that will succeed is difficult even for the most qualified groups, including accelerators, angel investors, crowdfunders and venture capital firms. Why?
Most investors rely on the same old methods of picking startups: They poll their constituency, ask everybody who they like and admit those founders. At root, it is still a popularity contest.
Apply Now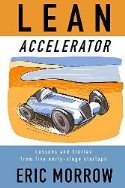 You can apply to TractionTank right now and get your startup on the road to market traction, acceleration and funding.
If you apply now, we'll also send you a link to download a free copy of Eric's latest book, Lean Accelerator: Startup Lessons from five early stage startups.
TractionTank is an online venture accelerator that allows any company to earn admission and funding.
Our multi-step process filters, tests and develops product-market fit for startups and helps generate market traction.
TractionScores allow outside investors to get an instant, reliable, third-party measure of your startup's market traction.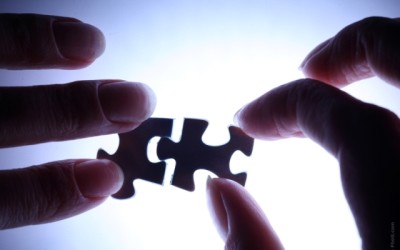 Lean Accelerator: Lessons and Stories from Five Early-Stage Startups was written by TractionTank Co-Founder, Eric Morrow. Our blog posts featuring excerpts from Lean Accelerator are posted here with his permission. All TractionTank applicants receive a free digital copy of Lean Accelerator upon completion of our online application. DEMO DAY The culmination of the Summer Accelerator was Demo Day. I sent an eventbrite to everyone who was involved with the teams over the summer, inviting them to come watch the teams pitch. Our Demo Day followed a simple structure: I made a brief welcome and introduction of the program. Then the five teams each made a presentation. Each team had 7 minutes to pitch their business, followed by three questions from the audience, with 45 seconds allotted per response. After the pitches, there was an open mingle session. The purpose of the Demo Day was to have a concrete goal and end date the startups are working towards. The Accelerator provided a set structure for the startup to operate in, until the business got actual customers and developed its own internal rhythms by catering to them. The Demo Day marked the end of the Accelerator and was the moment when the startup should have had enough traction to go out into the world and continue making progress on its own steam. Conclusion Much like a startup, I came into the Accelerator program with many assumptions. One critical one was that I could engage the teams enough that they would follow my program for 10 weeks. The second one was that the methodology I wanted to teach would be successful at... read more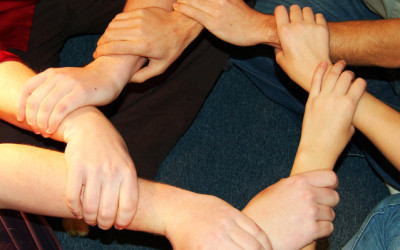 Lean Accelerator: Lessons and Stories from Five Early-Stage Startups was written by TractionTank Co-Founder, Eric Morrow. Our blog posts featuring excerpts from Lean Accelerator are posted here with his permission. All TractionTank applicants receive a free digital copy of Lean Accelerator upon completion of our online application. LESSONS LEARNED (PART 2) Lessons-Learned Presentations The links below will take you to the videos the students prepared for their lessons-learned presentations, the actual lessons-learned presentations themselves, and the Demo Day presentations. For a collection of these videos in one easy-to-watch place on the web, please visit my blog. 1. Driven Analytics view presentations (video) 2. Levaté view presentations (video) 3. Icarus Aerial Technologies view presentations (video) 4. XiP Technologies view presentations (video) 5. Sower Publishing Group view presentations (video) My thoughts on what the students said they learneD The first thing I thought when I saw the final presentations was, "wow!" I was blown away by the quality of the videos, the presentations, and what the students said they learned. There was a heavy emphasis placed on really listening to customers, selling and scaling/scrambling/building, and Elaine Hamm from i2e identifying good challenges to the businesses. Also: Learn who your customer is by trying to sell them (getting out of the building). Spend time with your customer learning about them. Seize unexpected opportunities that arise! Research and talking alone doesn't find customers. Cash validation is powerful validation. Look for shark bite interest (vs. mosquito bite). Power of the prototype—show people your device actually working (pictures/videos/real life). Power of cold calling—hunt down your customers. Testing the market by selling and looking for commitments is more effective than relying... read more