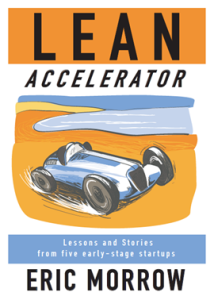 Lean Accelerator: Lessons and Stories from Five Early-Stage Startups was written by TractionTank Co-Founder, Eric Morrow. Our blog posts featuring excerpts from Lean Accelerator are posted here with his permission. All TractionTank applicants receive a free digital copy of Lean Accelerator upon completion of our online application.
DEMO DAY
The culmination of the Summer Accelerator was Demo Day. I sent an eventbrite to everyone who was involved with the teams over the summer, inviting them to come watch the teams pitch.
Our Demo Day followed a simple structure: I made a brief welcome and introduction of the program. Then the five teams each made a presentation. Each team had 7 minutes to pitch their business, followed by three questions from the audience, with 45 seconds allotted per response. After the pitches, there was an open mingle session.
The purpose of the Demo Day was to have a concrete goal and end date the startups are working towards. The Accelerator provided a set structure for the startup to operate in, until the business got actual customers and developed its own internal rhythms by catering to them. The Demo Day marked the end of the Accelerator and was the moment when the startup should have had enough traction to go out into the world and continue making progress on its own steam.
Conclusion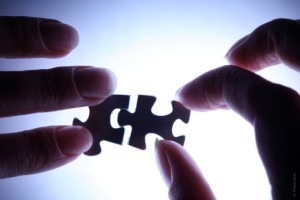 Much like a startup, I came into the Accelerator program with many assumptions. One critical one was that I could engage the teams enough that they would follow my program for 10 weeks. The second one was that the methodology I wanted to teach would be successful at getting customer traction. And the third was that the startups would learn and grow fast enough over the 10 weeks that there would be a clear path forward coming out of the Accelerator. I feel comfortable saying that all three assumptions were validated. Check out the Demo Day videos to see the results for yourself ! All of the videos are available for easy viewing on my blog.
Engagement
I didn't offer any grades for the Accelerator. The only true grade was whether the team could create (or be on the road to creating) a viable business. The teams came to class every week and discussed their experiments and what they were learning. The students actively participated in class and shared their experiences. Every visitor to the program remarked on how committed the students seemed to be. Ultimately, I think the pace and content of the classes were relevant for the students, and they stuck with the program for the duration.Methodology
When the five teams came in, they were in a variety of stages, but generally "pre-reality." That meant they had brainstormed ideas, maybe talked to some interested customers, but hadn't ever tried to sell their product or get people to use their service. And that's the rub—people will often say all sorts of nice things until you ask them to open their wallet, at which point the answer is often, "sorry, not interested."
So the challenge of the Accelerator was to get all of the teams' ideas tested and validated as rapidly as possible. And I believe my methodology of combining week-long sprints with experiential prototypes proved effective. Teams were able to get good feedback on their ideas—often negative, of course—and were able to pivot quickly, looking for an idea that got a good customer response. And they were trained to be able to recognize a valid customer response (the commitment of money or time to the project) versus an invalid customer response (saying they liked the idea).
Clear path forward
With pilots in place for every team, it is clear what they have to do next. The challenge will be to extract useful information from the pilots and continue to build products and services that appeal to the customers. Some of the businesses are even getting close to being investment ready, with i2e (a local investment group) asking to speak to several of the teams. My personal belief is that most could continue to bootstrap to profitability, meaning they could run their companies on the basis of profits earned from paying customers without taking outside investment.
What an experience!
In the end, this was a tremendously rewarding experience for me, both personally and professionally. It was fantastic working with the teams week in and week out. It was great seeing them apply Lean and Agile principles to find and grow customer interest. It was wonderful seeing my ideas and assumptions in action and discovering that they were effective. And even more interesting was seeing some of my own early teaching ideas get invalidated because they were cumbersome and ineffective. Thanks to OU for the opportunity. And thank you for coming along this journey with me!
***Apply now and receive a free digital copy of Lean Accelerator! ***
The following two tabs change content below.
Eric Morrow is passionate about helping businesses figure out the best way to connect with their customers. As a digital marketer, growth expert, and teacher, his work has taken him across the US and Europe while working for Google, IBM, American Express, GE, Visa, Staples, Retention Science, JP Morgan Chase, and many more. The author of "Digital Marketing for Everyone," a five-star reviewed book on Amazon, Eric has helped hundreds of creative individuals start small businesses, develop their products and build a customer base. In his spare time, he raises seeing eye dogs.
Latest posts by Eric Morrow (see all)