Background
TractionTank was founded by two experienced entrepreneurs, accelerator managers and startup mentors who were frustrated by what we saw as a major gap in the early-stage startup marketplace.
While there are many excellent startup accelerators operating today, and an increasing number finding niches and getting amazing results, we feel that too many promising startups are still falling through the cracks. They are not being served because they are not in a "hot" space or because they do not have the support or expertise to test and adjust their business plan to get market traction.
And, of course, many promising startups cannot participate in top-tier, on-site accelerators, mostly concentrated in a few major cities, because their founders cannot launch their venture full-time and take up residence in an office far from home and maybe in another country.
TractionTank takes a different approach to acceleration by embracing the reality that in today's market, investors primarily care about traction. They don't care about the product. Everybody claims to have the best product, but in the end, only a few products actually hit it big. They don't care about location of the startup in a borderless, fluid, online world. And while talent is critical, the proof is in the pudding! What they care about is actual evidence of market interest, so that is what we deliver.
It is an old adage that "Sales fixes all problems" in a startup, and we believe that establishing market traction is the gateway to success for every startup, whether that is achieved early or late in the life of the company. So we choose to do it early, and to thereby open all the doors to the startups that are successful in our program.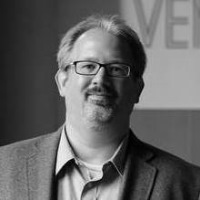 Kraettli L. Epperson
Kraettli L. Epperson is a tech entrepreneur, angel investor and accelerator co-founder who has helped to launch and exit numerous companies. He started as co-founder of Questia Media, the world's largest academic digital library and went on to co-found, fund and advise numerous tech startups in SaaS, Web 2.0 and B2B software. Most recently, he was managing director of venture accelerators that launched 19 companies in 36 months, served on the board of the Houston Angel Network and launched JumpPhase Ventures, where he helps to build and grow great companies.
Learn More: Kraettli's Website / Kraettli's Blog / @klepperson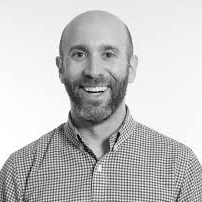 Eric Morrow
Eric Morrow is an expert in digital marketing for startups and teaches digital marketing, A/B testing, product design and market traction testing at numerous US and European accelerators including General Assembly NYC and Google Ventures NYC. He got started as a digital marketer for DataCap, where he grew the company's software sales pipeline from $2MM to $5MM in 6 months. His work has taken him across the US and Europe while working for IBM, American Express, GE, Visa, Staples, Retention Science, JP Morgan Chase, and many more.
Learn more: Eric's Website / Eric's Blog / @ericmorrow